The quality and safety of passenger transport is the most important for us. That is why we pay special attention to both our bus drivers and our buses: so that you can travel with us carefree.
In all circumstances, we comply with the legal requirements for drivers, in particular with respect to driving and rest periods, as well as regulations related to employment, thus meeting 100% of the safety requirements.
Our buses are equipped with the latest technologies and have received the seal of safety and quality. They are constantly being replaced by new models, so our fleet has an average age of just a few years. The fleet of BLAGUSS buses is therefore one of the most modern and thus also the safest fleets in Europe.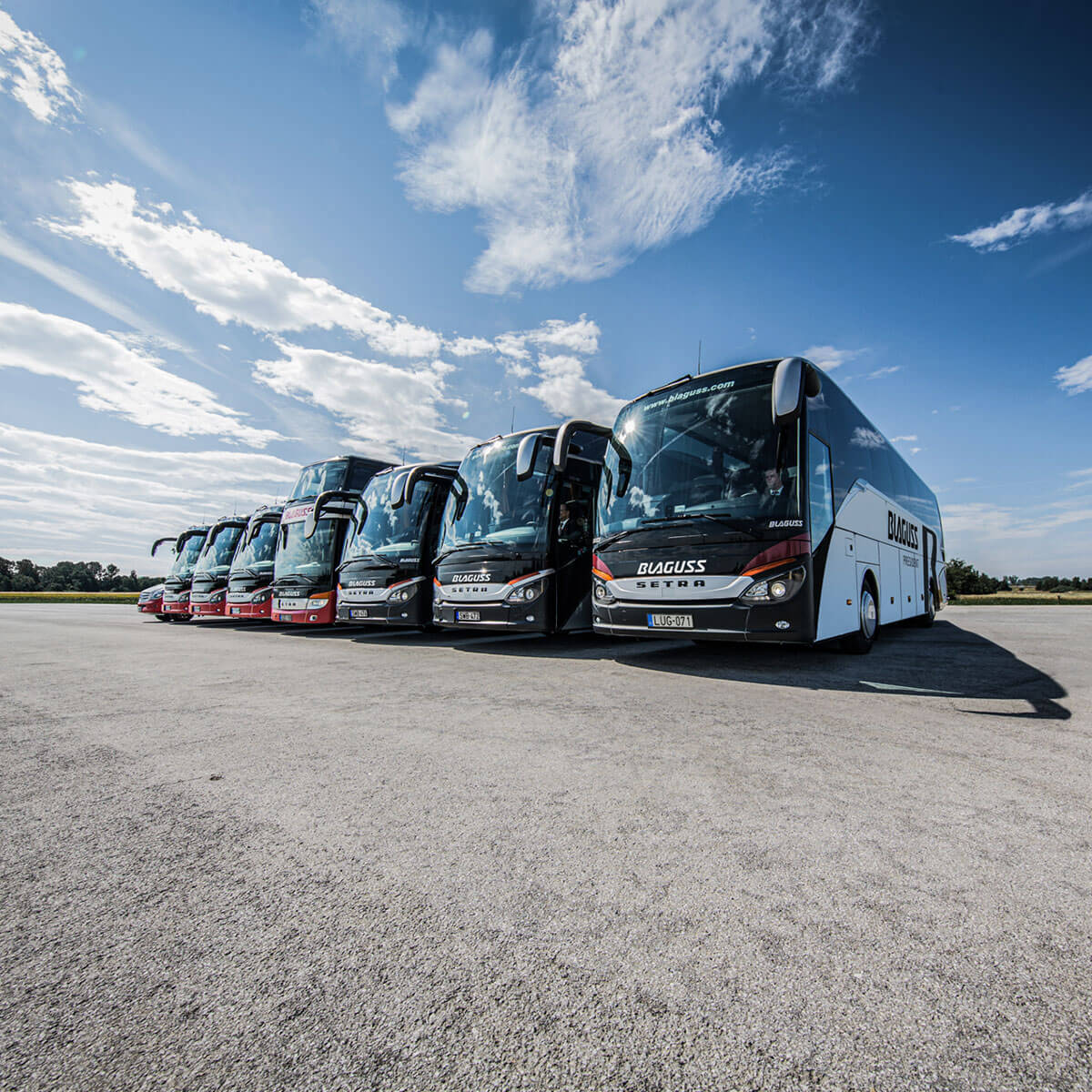 Regular service intervals
All coaches in the BLAGUSS fleet are carefully checked and serviced. Our stock bus undergoes all-round maintenance every 30,000 km; our two- and three-axle models do this every 45,000 km. That is more often than the legislator prescribes - that's how precisely we take it with safety!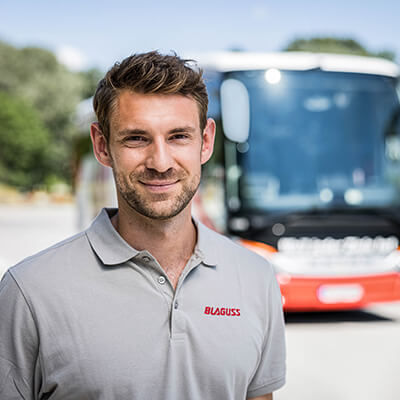 Top trained travel managers
In addition to our vehicles, our drivers are also in focus. All employees benefit from an extensive training program through which they contribute significantly to the safety of every bus journey. Find out more about our bus drivers here.