The highest hygiene standards guarantee the safety of all passengers and employees, especially during this challenging period.
Compliance with our hygiene regulations is of utmost importance to us.
Comprehensive hygiene measures ensure your protection so that you feel comfortable on board and travel safely.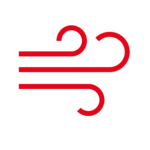 BEST VENTILATION IN THE BUS
State-of-the-art draft-free air conditioning systems with powerful active particle filters and direct fresh air supply. The air in the passenger compartment is exchanged every 60 seconds.